Gordon's Top 3 Things We Should Never Order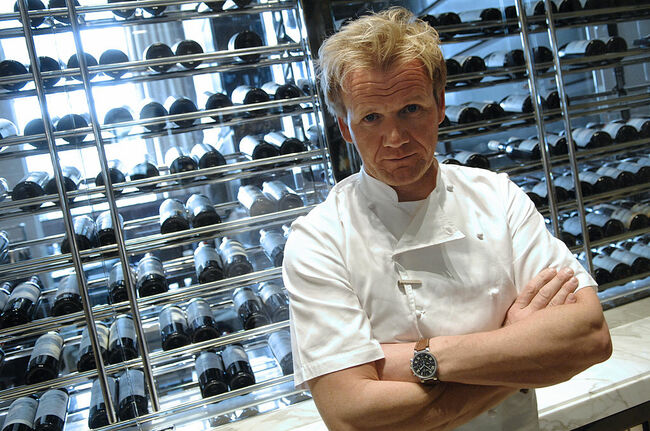 Super star chef, Gordon Ramsey, was asked by Mail Online for his culinary insight on what we should never order at a restaurant...
1. The Specials--Note "special" was made plural. "Specials are there to disappear throughout the evening," he said. "When they list 10 specials, that's not special." Gordon pointed out.
2. Suspicious Boasts-- "When they turn around and tell me it is the 'famous red lasagne,' who made it famous?" he asks. "They start coming up with these terminologies, saying 'and the wicked, famous, best in the country profiteroles. Who said that? Who named that?"
3. The House Wine--It's not what you are thinking. Gordon's concern is that they are NOT always the best deal. He says, "We have a fear about talking to sommeliers because you think you're going to be ripped off. "So get the sommelier to come up with a great glass or great bottle and give him a price. And make sure it's under $30."
...Um, the restaurants I go to generally don't have this option but I will take this idea to a liquor store!

Margie Maybe
Want to know more about Margie Maybe? Get their official bio, social pages & articles on 96.1 The River!