6 Common Household Items that are Toxic to Dogs
Our furry four-legged family members tend to eat first and ask questions later. That can get them into deadly situations with very common household items.
1. Chocolate, Coffee and Caffeine...Bakers chocolate, you probably knew about but, the same thing that makes it dangerous to dogs is also in coffee and caffeine. The chemical compound: methylxanthine. 2. Grapes, Raisins, and Currants...Hard to believe fruit so healthy for us could be fatal for dogs but it's true. Experts aren't exactly sure why but, according to the American Kennel Club, when a dog eats them it can lead to death, kidney failure, vomiting, tremors, extreme thirst and lethargy.
3. Onion, Garlic and Chives--Nearly the whole Louisiana Trinity for cooking is surprisingly bad for our pets. While more dangerous to cats they are not good for dogs either. 4. Macadamia Nuts-- even a small amount of these tasty treats can be extremely harmful to dogs. 5. Alcohol --This one shouldn't come as any surprise. Craft beer makers should also beware: brewer's yeast or baker's yeast, a main ingredient in beer, is very dangerous all on its own.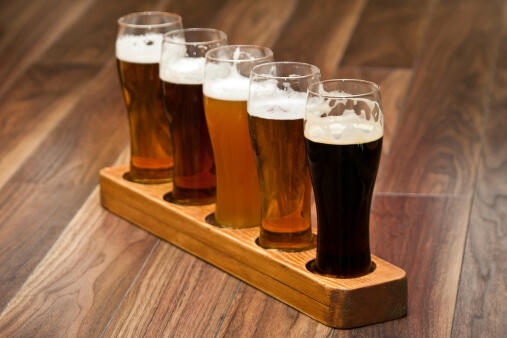 6. Detergents and Insecticides --You would think their sense of smell would keep them away but many of these very toxic products contain chemicals that can have a sweet taste. What's more goofy pets like toddlers can be too curious for their own good. Margie Maybe
Want to know more about Margie Maybe? Get their official bio, social pages & articles on 96.1 The River!